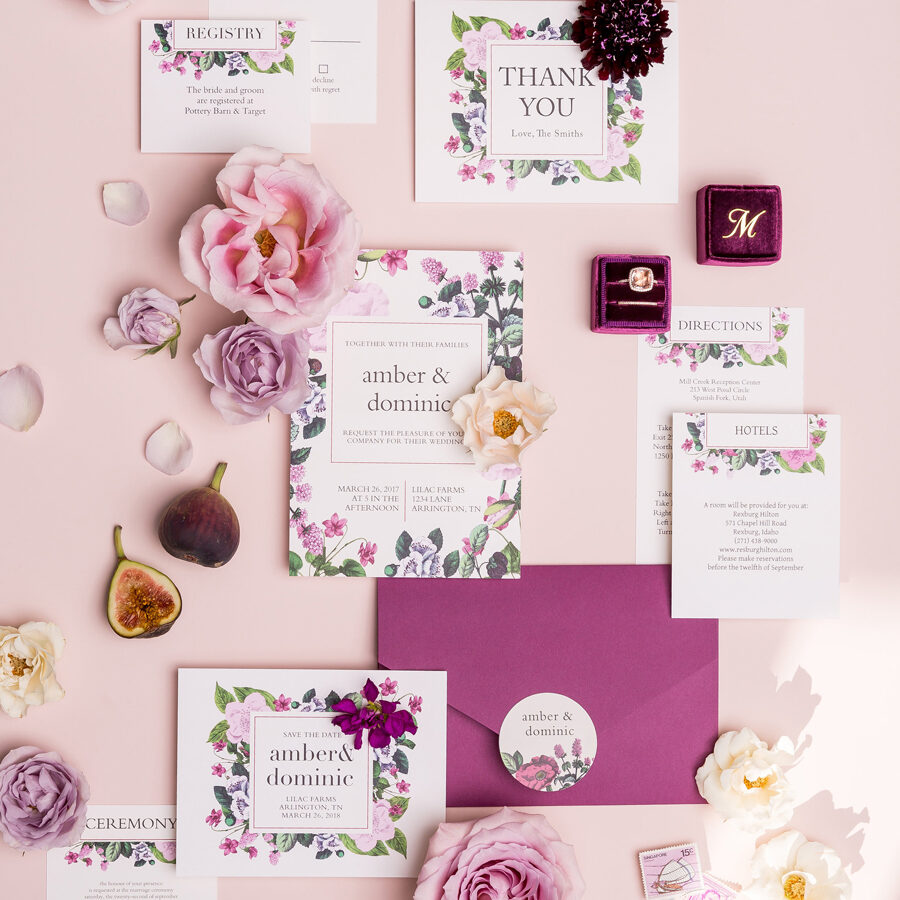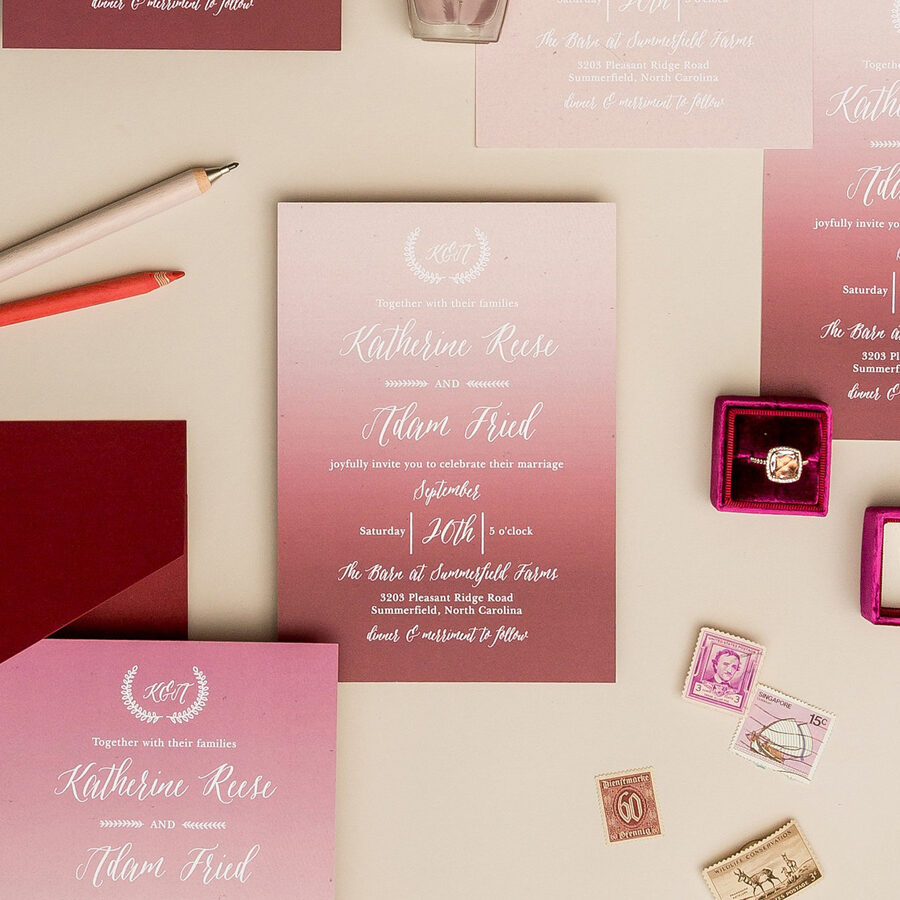 I am excited to be partnering up with Basic Invites for this sponsored post. If you follow my social media you know I am crazy about styling and photographing my client's wedding invitation suites. Wedding invitations are such a gorgeous wedding detail and set the tone for your whole wedding. It will be your wedding guests first impression of your wedding style.
Through Basic Invite you can order your wedding invitations online and is one of the few websites that allows their customers almost unlimited color options to give a cohesive look to your wedding. Once you select a design you can change the color of each element on the card to over 180 different color options! So, you can make sure the card is exactly how you want it – down to the littlest detail.
Basic Invite is also one of the few websites that allows customers the ability to order a printed sample of their actual invitation so they can see exactly how it will print as well as the paper quality before they ever have to place their final order. I love that they give this option because it's not just about the way wedding invitations look but also how they feel in your hands. That Basic Invite offers this extra service is a big plus in my book.
They also have 40 different envelopes to choose from, which can make your envelope stand out before it is even opened. All their envelopes peel and seal so the envelopes can be easily closed. Oh my gosh, if only I had this for my wedding! So easy.
Each of Basic Invites, wedding invitations is part of a set. You can find everything from save the dates to wedding invitations and enclosure cards, wedding menus, wedding programs and even matching thank you cards!
They also have a free address collection service to request your addresses with just three simple steps. Share a link, collect addresses, and get free envelope printing.
And to make your wedding invitation suites cohesive, they offer wedding websites that are completely customizable just like their wedding invitations! These wedding websites are mobile friendly and super easy to use. You can instantly upload all of your wedding details along with images and a map with directions which is super convenient for your guests.
Check out Basic Invite for great wedding invitation ideas!
I love the wide range of selection they offer. Their watercolor invitations selections are gorgeous. The new clear wedding invitation suite would be perfect for a modern wedding and the floral wedding invitation would go great with an outdoor wedding in the garden.
Tip: mail a copy of your wedding invitation suite to your photographer before the wedding. It gives them time to figure out how they are going to style it and you don't have to worry about bringing it on your wedding day.