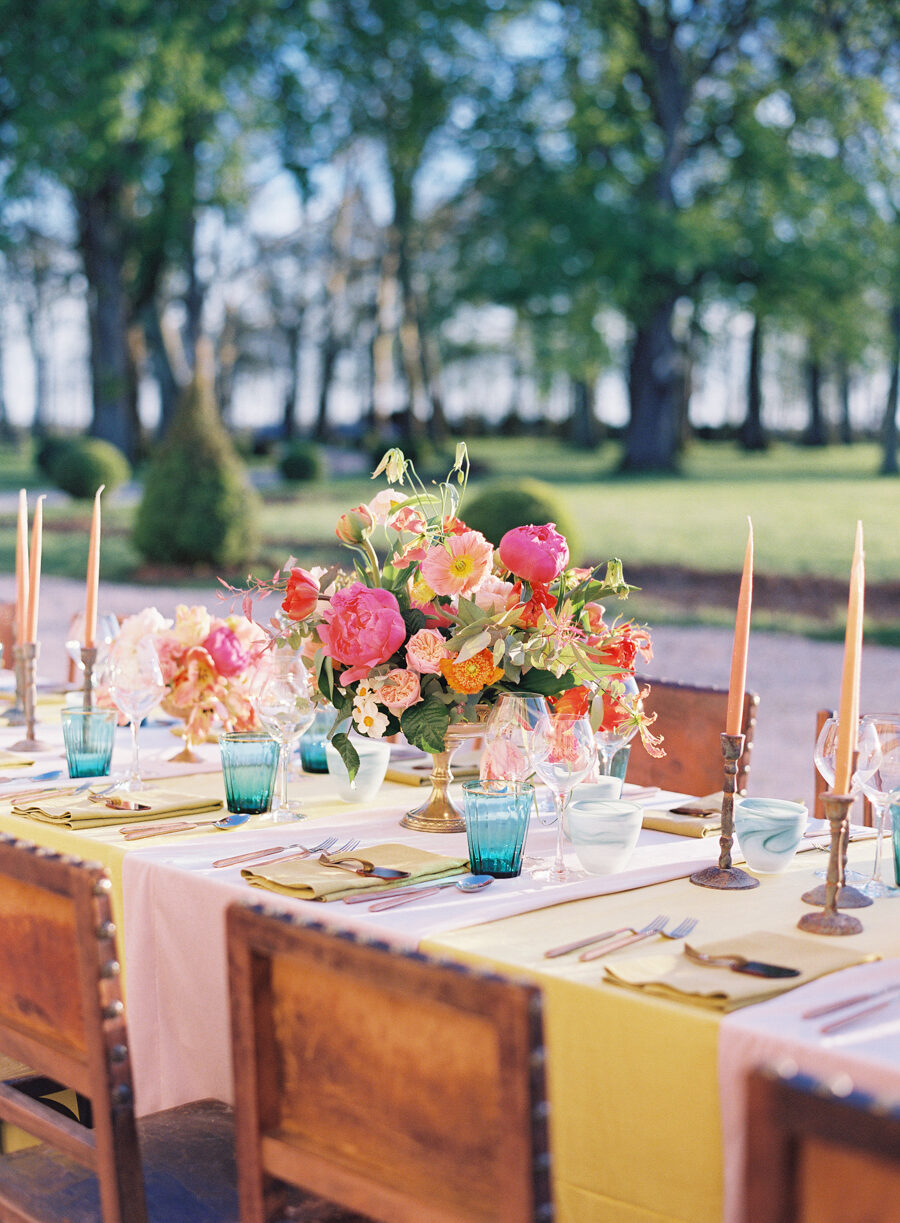 Sneak peek of this gorgeous shoot. Check back soon to see more!
sharetweetpinemail
Check back soon to see more images from this beautiful Central Oregon wedding of Laurie and Drew.
sharetweetpinemail
Just a sneak peek of Ali and Dave's wedding day images from their wedding at Brasada Ranch in Bend, Oregon.  This was a beautiful wedding with views looking towards the mountains. There were so many wonderful details that their wedding stylist and planner Kayla from Brilliant Wedding Co incorporated. The reception was lined up with farm tables that were built just for their wedding by at Heirlooms & Co along with the other wonderful outdoor furniture you see.
Hair and makeup done by Cassidy Elise Hair. Other makeup done by Beauty by Alexa Catachall. That gorgeous dress by Alvina Valenta. Her ring by Rebecca Overmann. Floral arrangements and bouquet by Floral Designs by Alicia
Ali and Dave chose not to have a cake and therefore had a Maracron cake instead by Foxtail Bake Shop and therefore had a Maracron toss in each other's mouths.  It was pretty fun.
Other Rentals were O'Brien Events, West Coast Event Productions, La Tavola Linen, The Swig Rig, Calligraphy from Sophia Love Letters, Silks by Tono & Co, Favors by Love Travels Favors.
Entertainment by Blue Wave Band and Flip Flop Sounds.
As the sun was setting we took a Brasada Ranch wedding shuttle and went down to see the horses. Just as we were leaving they started running circles around the bride and groom, Ali and Dave. It was magical.
Check back soon to see more images of this amazing wedding at Brasda Ranch.
sharetweetpinemail
Elegant Marble Wedding Invitation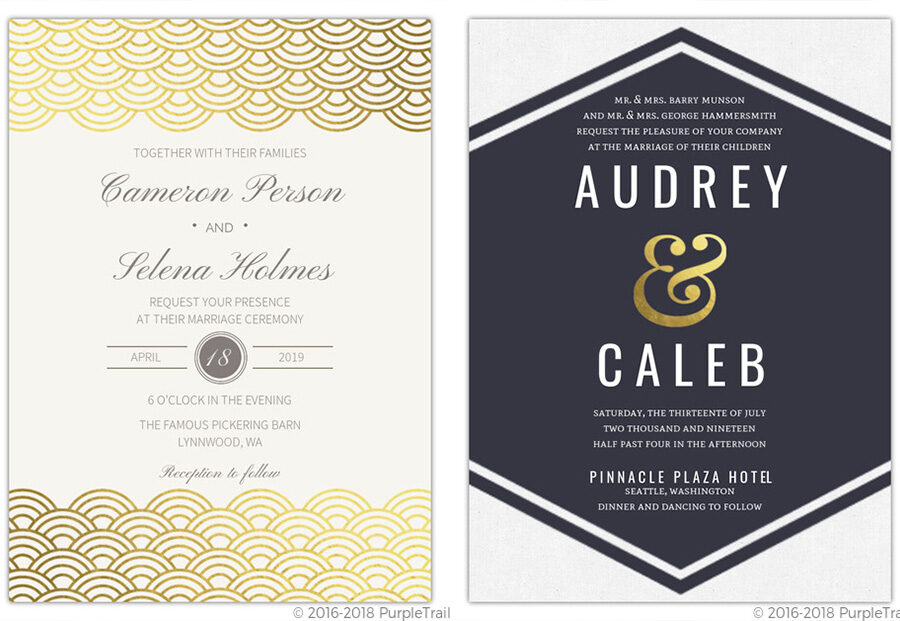 Foil Wedding Invitations
Trifold Wedding Invitations
The flexible layout offers 6 panels to fully customize with unlimited photos, text and even an RSVP postcard. This is a great option for destination weddings. Let your wedding guests know what is going on all wedding weekend and what to see in their wedding destination.
Booklet Wedding Invitation,
All-in-one booklet invitations. These 8-page mini-books are fully customizable with unlimited text and photo options. There's room enough to include all your wedding details, accommodation information, a detachable RSVP card and more.
What I love about Purple Trail, is their easy customization with an online design center to help design your wedding invitation. They have more than 1,000 designs in their wedding collection to match every style of wedding.
Pick your favorite fonts and change colors – all at no additional cost.
Add unlimited photos, search 1000s of embellishments and move, add or delete objects to the card design to create a design that is uniquely yours. You can also choose the quality of card stock for the premium wedding invitations.
PurpleTrail offers cards and invitations at flat-rate pricing . Choose from Wedding Suites, coordinated envelopes, wedding ceremony program, thank you notes and even matching menus so you entire wedding invitation suite looks cohesive.
Unlike other services, Purple Trail lets you order just one of your final, personalized invitations so you can hold it in your hands and make sure it's absolutely perfect.  Then order as many as you need with the peace of mind your wedding invitations will look just like you dreamed they would.
This last thing Purple Trail offers is golden.
Ask your married friends, the RSVP issue can be a nightmare. Purple Trail offers an easy way to solve the RSVP issue.
sharetweetpinemail
Last wedding season I was having a tough time finding reliable wooden USBs to use for my wedding clients. The hardware posts were bending when I put it in or out of the USB drive or they were corrupt. It was very frustrating so I was eager to find a new company this year to use. So glad of my partnership with USB Memory Direct.
Their wooden USBs are available in a array of different shades: Pine, Maple, Mahogany, Walnut, Bamboo, Maple Bamboo and Fiber Wood. I chose the Tower wooden USBS, a classic rectangular design and smooth wood finish add a little style and sophistication. The caps have a magnet to make getting the on and off a cinch.
I also went a step further this year and customized my USBs from USB Memory Direct by having them print my logo on each one. It just a more personal touch when you deliver your clients images on the USB.
#sponsored